Do I need a fence permit before installation?
Yes, permits are required for fencing installations in most areas of Monroe County. We will register your permit for you and guarantee your installation to be free of any zoning or setback problems.
BFandR Fence is experienced with zoning, permit applications, and license verification required from each town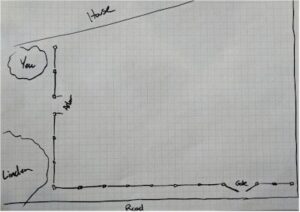 From Start To Finish
We turn your hand drawn sketch into your dream fence design. Then we pull your fence permit for you and provide a full service, professional fencing installation.